Guest Editorial: Scapegoating and Healing
by Stephen Kaufman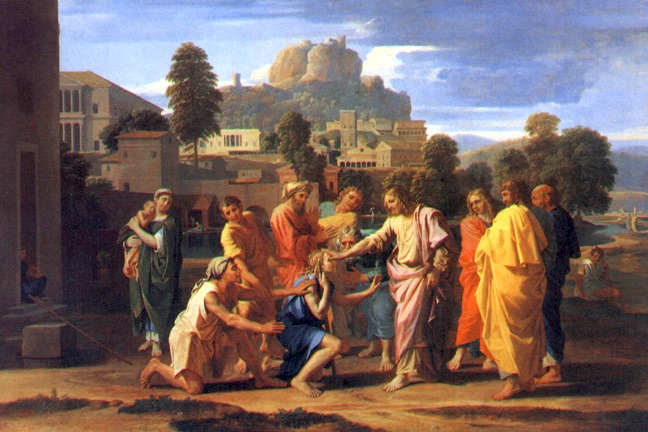 . . . .Ironically, many Christian communities have yielded to the temptation to use scapegoating as the glue that holds them together. With the rise of humanism, it has become increasingly difficult to scapegoat people, but churches continue to scapegoat animals. Many churches have emphasized humankind's importance, not by pointing out that we are part of a grand Creation that God loves, but by contrasting humans with animals. I think this is one reason that, in general, the churches have not been animal-friendly. Christian Vegetarian Association members have found that churches generally resist Christian education programs that aim to expose the massive suffering of billions of animals annually on factory farms; many churches celebrate killing animals with social events like "pig-roasts"; and some churches even sponsor "Christian hunting clubs." . . .

. . . We are called to express love and forgiveness. This alone can help heal many wounds, including the deep wounds that arise from being treated as "unworthy" by people who gain their own sense of self-esteem over and against other people. Often, the most deeply wounded are those who have been victims of scapegoating. Many have rejected God, either because they have internalized their status as scapegoats and believe they are unworthy of God's love, or because they do not believe that a loving God would fail to protect them.
Specifically, what can we do to help heal? We can listen, which shows that we care. We can also respectfully offer what help we can. Further, we can help heal with respectful, appropriate touch, such as when Simon Wiesenthal let a dying, confessing Nazi hold his (Wiesenthal's) hand. The greatest healing, which is not always possible, is to help people understand that they matter to God. While only God can fully heal the soul, we are called to help, and our life experiences provide valuable tools. To varying degrees (some much more than others), we have all been wounded by life. We have all experienced loss, and we have all experienced the crushing feelings associated with humiliation. Also, we know what it feels like to be wounded (intentionally or unintentionally) by family, friends, strangers, and life itself, and we have tried to develop coping strategies to make the most of our lives. These experiences help us empathize with other wounded people, even if their pain is far deeper than what we have experienced. Our empathy makes it possible for us to connect with wounded people intellectually, emotionally, and spiritually, which in turn helps us heal other wounded individuals holistically.
How can we help heal those who cannot speak, such as people who cannot express their feelings or voiceless animals? Sometimes, we can help heal through mere presence or touch. Sometimes, we can help heal from afar, by mobilizing efforts to change the conditions that wound them. Also many people believe that prayer can help heal, by directing God's healing energy towards them.
Stephen Kaufman is president of the Christian Vegetarian Association (CVA). This material is excerpted from his book-in-progress, Christianity and the Problem of Violence, to be published in March 2007. The book is based on a series of essays that have been appearing in the newsletter of the CVA. (www.ChristianVeg.com)