There . . . Go I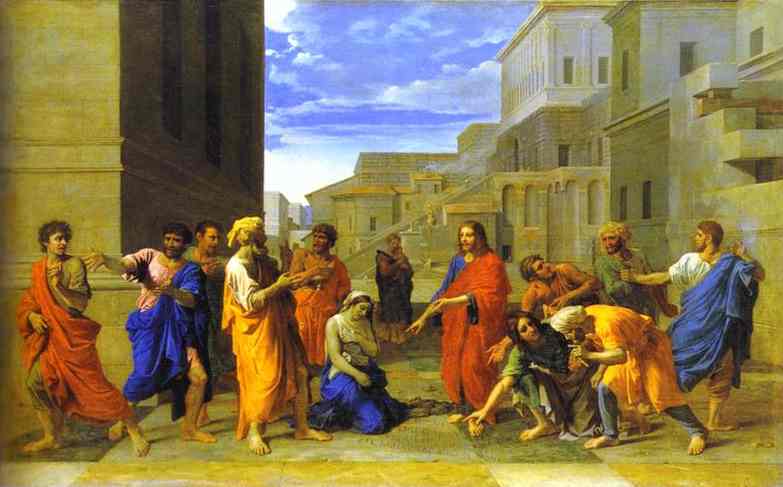 It is not too surprising to animal defenders when persons of a frivolous or cynical turn of mind close their hearts to the message of compassion for our animal cousins. But most of us at some time or other have probably felt shock and dismay on learning that a friend or relative whom we know to be actively, even heroically compassionate toward human beings will not even consider ceasing to eat animals. Perplexity is mixed with our pain; how can this sensitive, large-hearted person suddenly be so small?
It is part of the greater question: why do any people resist the work of the Spirit of Love in this area of their lives? Is the process significantly different for the cynical and for the (otherwise) compassionate? Various reasons for resistance have been suggested, ranging from inertia to addiction. No doubt there are many factors, some personal and some common to major personality types. I would like to offer some insights derived from the area of psychology known as victimology, the study of victimized persons and the often cold reactions of others to their suffering.
The Belief in a Just World
One of the major pioneers in this field is Melvin J. Lerner, whose work, published in The Belief in a Just World, arose in part out of the puzzling attitude of many of the medical students he was teaching in the early 1960s. The course included information about the particular needs of impoverished Appalachian mining families in their state, whose plight was a result of steep wage drop or job disappearance due to automation and other sociological factors. But Lerner was surprised to find his students showing no sympathy at all, only callous assertions that "these people" were lazy and irresponsible, neglected their children, and didn't want to work. No amount of information that Lerner assembled to show the miners' innocence made any impact. The students blocked out all evidence as though they were racial bigots of the worst sort, although in fact they were generally bright, mature young people. (pp. 4-5)
Lerner and his colleagues began a series of experiments designed to explore people's reactions to victimization. Typically, he would arrange for a white-coated "research assistant" to have a group of students watch a scenario in which a person was being given electric shocks, in a supposed test of the effects of negative feedback on learning patterns. But the "victim," like the "research assistant," was merely acting, and no shocks were given. Lerner varied the experiments, so that in some cases the watchers could mark an evaluation sheet in a way that would spare the victim any further shocks; but in other cases, this "rescue" was not an option. Sometimes the victim was depicted as a martyr-like figure enduring it so that the students could get their course credit. (pp. 41-53)
Lerner found that initially there was always strong empathic response to the supposed victim's suffering, with observers jerking as they saw the "victim" jerk; they gasped, some tittered nervously, some looked away as if to evade the sight on the screen, and the like. After a time, these responses died down, and all watched intently. When they evaluated their own initial feelings afterwards, they said they had been very upset, and were furious with the research assistant for perpetrating such an injustice. But with time, most of them swallowed their fury, and finally did not even protest the cruelty of the experiment (41-53).
When instructed to evaluate the victim, those who had been in a position to act to stop any further shocks would usually evaluate her neutrally. But those who were helpless to do anything had a strong tendency to rate her negatively. She was "a fool" to put up with the shocks, she was "weak," she rated low on a scale of attractiveness, and the like. (pp. 41-53) Evidently the students were motivated to alleviate their empathic pain, either consciously by saving the victim from further suffering, or unconsciously by putting her down so that her victimization wasn't such an egregious thing after all.
Such repeated evidence of victim-blame led Lerner to formulate the theory that people convince themselves that they live in a just world--at least to a limited extent. Small children usually believe in such a just world literally: they expect bad behavior to lead always to punishment. However, by adulthood people have become aware that injustices happen and go unpunished. This situation implies a kind of moral chaos where chance rules--an intolerable situation that destroys the motivational basis for carrying on a meaningful life. In order to function normally, people need to believe that taking reasonable precautions, and working in a disciplined manner, will keep them safe and enable them to achieve essential goals. It also encourages decent behavior to others, with the expectation of getting decency in return. To avoid the collapse of meaning, observers tend to sequester victims geographically (injustices happen only to people at a distance, like the Appalachian miners) and/or view them as unattractive or unworthy people, unlike Our Own Kind, who live in a world where decency and justice rule.
Ronnie Janoff-Bulman, in her book Shattered Assumptions which focuses on reactions to victims of catastrophes, points out that observers, in order to carry out their lives effectively, need to maintain their threefold assumption that "the world is benevolent,""the world is meaningful" and "I am a capable, valuable person": therefore, a catastrophe like this won't happen to me. They tend to find victims responsible for their own suffering either because of who they are, or what they have done/left undone. For example, if a victim of rape can be made out to be an immoral person, or if she dressed in a slightly provocative manner, she largely got what she deserved (pp. 6-11). Thus the assumption that the world is benevolent/safe, and that I am in control of my own life, is preserved. In retrospect, another's catastrophe will take on a kind of inevitability which the victim should have foreseen. Victims will sometimes blame themselves in a some such way, because this helps them rebuild the assumption of future control and safety.
By avoiding or even abusing victims, and shutting out any evidence that belies their own complex of assumptions, observers can maintain their basic trust in the world, the confidence to go on with their own lives as before. For victims, it is like getting back into the driver's seat after a bad accident, and rebuilding confidence that one can get safely to one's destination.
People who acknowledge the fact that catastrophes do happen to innocent people (and that thus they themselves may become victims) can maintain belief in an ultimately benevolent world by concepts such as a loving Divine Providence, karma, or a healing afterlife. (This is not to disprove such concepts, which must be evaluated according to meaningfulness and evidence.)
The Victimization of Farmed Animals
In order to maintain the assumption of a just and benevolent world despite the horrors inflicted on farmed animals, it is not necessary to show that the animals have done something to deserve their terrible fate; people can maintain distance from them merely because of who they are. I can continue as a capable person living in a meaningful world without fear of the catastrophe of being crammed into a truck and being driven to a horrible death in a slaughterhouse, because I am not a cow or pig or fowl. However, benefiting from this system potentially belies my assumption that I am a decent and worthy person, who therefore deserves my good fortune of being the eater instead of the eaten. As readers of these pages well know, any such anxieties are ordinarily handled, on a culture-wide level, by simply not thinking about the situation. And the observer's belief in a just world is maintained by standard terminology that puts down farmed animals--they are ugly, fat, stupid, dirty, lazy, lacking in feeling, etc., and thus fall outside of the system. When animal advocates bring to people's attention some of animals' admirable qualities, and point out the injustice of their suffering, another defense is a bromide like "it's a dog-eat-dog world," or "nature (or evolution) is violent, you can't fight it.," conveniently ignoring evidence that the human devouring of animals is overwhelmingly a cultural affair, and is quite unnecessary.
It is not altogether surprising, then, that even some compassionate persons --who may often be emotionally exhausted--may feel they cannot risk disturbing the fragile balance they have already achieved as they try to do their part in rectifying the world's injustice. By their compassion toward their fellow humans, they have already gone far beyond the mainstream who tend to manipulate the facts to maintain their just-world assumptions. The compassionate probably feel their present actions are already the tiniest drop in a Great Lake of unjust suffering--they dare not allow the lake to become the Pacific Ocean.
It is an encouraging thing, however, to remember that the too-frequent complex of oblivious or callous responses to the plight of victims, including animals, in fact arises out of suppressed empathy, an unexamined sense that "There, but for the grace of God, go I." It is an empathy that, partly because of anxiety created by threats to the meaningfulness of one's world and one's self-image as a decent person, is not allowed (so far) to flower into action, but it is still empathy. Human hearts are not stones; we have there the seed of compassion. Whether one sees this empathy as arising from the image of God in human beings, or as the divine Light in our hearts, or simply as decent fellow-feeling, we can appeal to it with hope.