Editorial: Wound Round With Mercy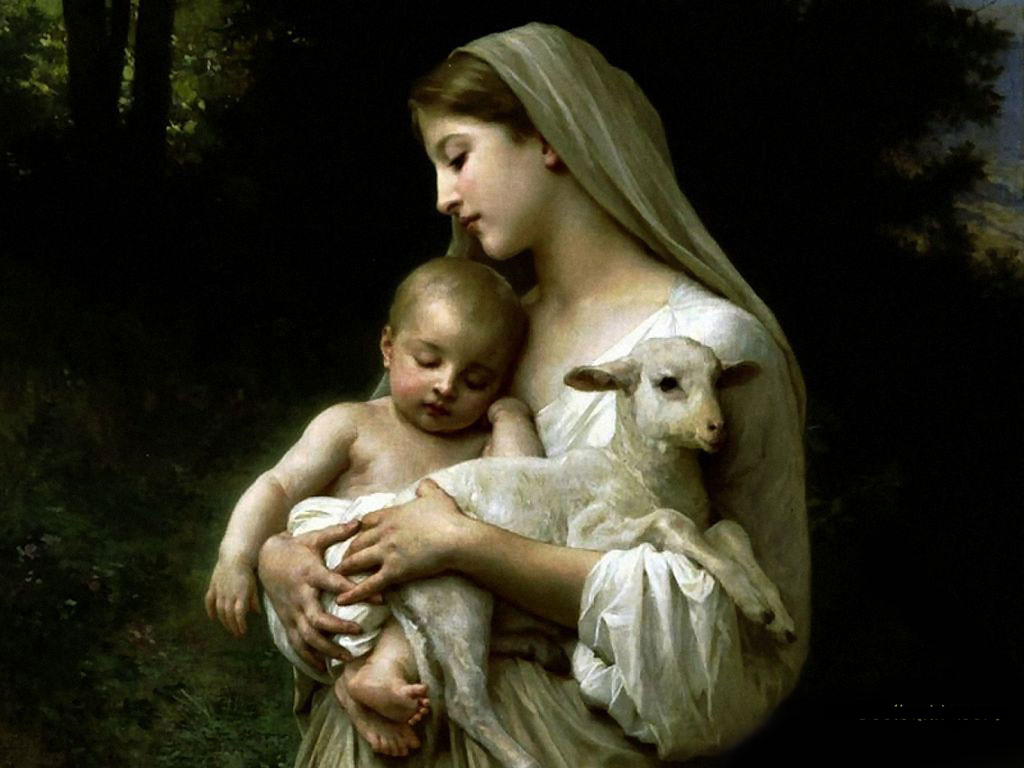 Intimations of Divine Love
Every nursing mother knows what it is like to be dragged out of desperately-needed sleep, night after night, by insistent crying. Faith B. was no exception. The received wisdom of the time made matters harder by forbidding the comforting, common-sense practice of having the baby sleep in one's bed, so there was nothing for it but to half-fall out of bed and stumble in the general direction of the nursery. One particular night seemed to be only more of the usual; she remembers grazing the doorway on her way in. But she had no more than settled into the familiar nursing routine when the heavens opened. Exhaustion melted away before a flood of unutterable joy and power and love. She became aware of an everywhere-present Divine Mother nurturing all beings in the world, cradling them with infinite tenderness; furthermore, she knew that she was in the midst of this process, both receiving abundant life and giving it. She found herself murmuring ecstatically "I feel like a goddess! I feel like a goddess!"
The person who undergoes such an experience does not doubt its truth to reality as it is happening, and for some time afterwards. Unless s/he has experiences of this sort repeatedly (and Faith had several), however, its powerful impact may diminish over time. But if the experiencer reflects upon it often, reaffirming her first conviction of its truth, exploring its meaning, and acting upon its implications, it may come to shape the entire course of her life.
Darkness and Cold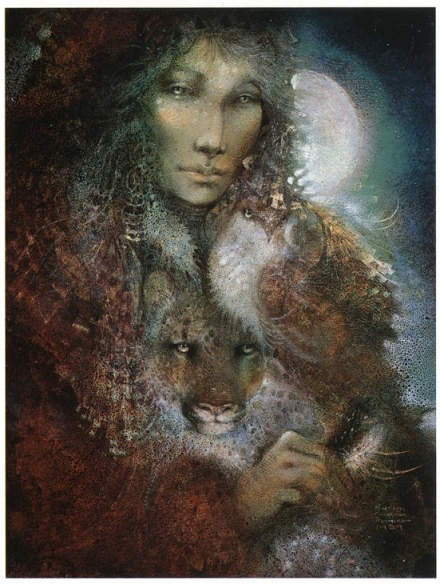 But what of those who never have such a lifegiving experience, or have numinous experiences that seem to give quite a different message? As William James remarks, a religious experience is not necessarily authoritative for those who have not had it. One can point out that there are all too many facts that seem utterly incompatible with Faith's sense of the presence of an all-nurturing Divine Mother. To give just one example: In eighteenth century London, an estimated one thousand infants were abandoned on the streets every year by desperate unwed mothers unable to support them, mothers themselves abandoned by lovers whom society essentially excused from taking responsibility. A parallel situation can be found in the ancient Roman world; according to law, the paterfamilias had the right to decree that any newborn he chose not to accept must be thrown out, exposed. (The abandoned babies were sometimes "rescued" by slave traders.) How can one say that these innocents, dying of cold, hunger, and fear, were nurtured by an all-loving and all-giving Divine Mother?
Readers of PT will also think of the millions of terrified infant animals torn from their anguished mothers--or never even seeing them--and shipped to confinement and violent death, in order to overload a table at which sit unthinking and (often) unhealthy human beings. The human mind cannot comprehend how an all-nurturing deity can be any part of this dreadful picture. Mind is stopped by Mystery.
This conflict between faith in the embrace of the divine Mother and the suffering of little ones is, of course, only one version of the problem of evil that has bedeviled people who take seriously both religious intuitions and painful facts. Since the intuitions are so much harder to establish publicly than the facts, why should those who do not have the intuitions trouble themselves with what they imply?
"Is the Universe Friendly?"
One answer has to do with the way our worldview tends to influence us in shaping that world, especially when a long period of time is in question. Before explaining this statement, I must acknowledge that there are some people who would answer William James' question "Is the universe friendly?" with a firm "No"--there is no unseen Love that cares for us all--but who nonetheless devote their energies to awakening that world and making it a kinder place. Such a one was Marian Evans, better known as George Eliot, who in her late teens underwent the calamity of losing her faith. She deals with the loss-of-faith issue in her poignant novel Silas Marner, which centers on a snowy night in Christmastide when an orphaned child toddles into the home and heart of a desolate weaver. Surprisingly, the story seems to give the last word to unseen Love. A more mundane personal example: I remember, from years ago, that the avowedly atheistic mother of one of my daughter's elementary school friends was willing to take charge of the school's annual fundraising fair, on the condition that it would have a Peace theme. It was well done. She and I have long been out of touch, and I wonder occasionally if she is still organizing Peace Fairs or doing good work of a similar sort. I very much hope so.
I suspect that such admirable folk are exceptions, however--that most of those who work in some way to help repair and heal the world are motivated by a conviction that by doing so they are attuning their lives and their surroundings to ultimate Reality. Depending on their worldview, typically Eastern or typically Western, they may feel they are helping to realize a Oneness that underlies all things despite multiple conflicts; or that they are heeding the mandate to be compassionate as their all-parenting God is compassionate. In Quaker language, which has something of both outlooks, they are opening their hearts and hands to the divine Light that is Love present in every being.
I suspect that it is when efforts to bring about transformation and healing are repeatedly blocked that the importance of this faith in the deep "Friendliness" of the universe, of ultimate Reality, comes into play. It is hard to sustain the doggedness necessary for a long struggle unless we have this sense that we are ourselves sustained in the work of transformation--that Love transcends our individual efforts to realize love.
The Lost and the Foundlings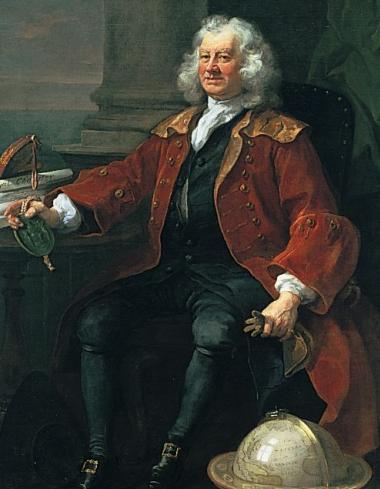 To return to the abandoned babies of London: in 1719 one Thomas Coram, who had had a successful career in the American colonies and at sea, came back to England. His expectations of enjoying the good life were brought up short by the horrifying scenes of dead and dying babies that he saw as he walked London streets on a cold winter morning. A man of action as well as compassion, Coram set about establishing an organization to rescue such victims. There was much accumulated wealth in the hands of the middle and upper classes, and he hoped to reach their hearts for his project.
To us today, this seems the sort of plan everyone would approve. But Coram ran into resistance, deep-seated and determined, from men who found the project threatening to their privileges and to social structures. The gist of it was: these babies were, were, after all, only bastards! To make provision for them would be to break down the safeguards of female purity; it would encourage young women to a life of vice. . . There was no equivalent anxiety about male purity, needless to say. Some dismissed the whole thing with cynical and amused speculations about Coram's motivations. No doubt he had himself taken many a tumble in the hay, said one wag, and now wanted to salve his tender conscience regarding the results.
Coram must have been hurt and outraged by such callous reactions, but he was not defeated. He worked doggedly, year after year, with the help of artist William Hogarth and others. One of the strategies they developed was to appeal directly to wealthy women, including the Queen Caroline, consort of George II, who became concerned and wrote a pamphlet on the subject. Another was to garner the support of painters and musicians. After twenty long years, in 1739, a milestone was passed: Coram and colleagues were granted a royal charter to build an orphanage, or "Foundling Hospital." Years of fundraising, building, and other work still lay ahead, but the doors of the Hospital's first structure opened in March, 1741. The Hospital could take in far fewer than half of the infants abandoned in London each year. But it was a beginning, a presence, an influence on the mind and heart of English society. (The Hospital closed its doors in the twentieth century, but in its present form, called the Coram Family, it still supports families with children at risk.)
"Blessed Are They . . ."
I do not know whether Thomas Coram was sustained in his years of heroic labor by faith in divine compassion, or whether he perceived himself as trying to kindle light and warmth in an ultimately dark and cold universe. But there is no doubt that some of his supporters had such faith. One was the composer Handel, not a saint, but a large-hearted, compassionate man who donated an organ to the Hospital's chapel and wrote a suite of inspired anthems based on the Psalms for the chapel's dedication. The texts situated the Hospital's work firmly in the context of the Jewish and Christian vision of God's love for the lowest and least. "Blessed are they that considereth [sic] the poor and needy; the Lord will deliver them in time of trouble. . . " with "them" probably referring, in listeners' minds, both to the donors and the babies. Handel also gave a benefit performance of Messiah every year, garnering, over nearly a decade, about a million dollars in today's money for the Hospital (and assuring immortality for his oratorio). No doubt a good number of the listeners were worldlings whose conscious interest was only in enjoying Mr. Handel's delicious music. But there were probably some, genuinely devout, who connected its central section on the birth of the poverty-stricken Divine Child with the foundling babies. Perhaps some listeners also linked arias such as "He Was Despised" with the contempt that had so long surrounded "bastards."
The problem of how all-embracing Divine Love can coexist with a situation in which thousands and millions of innocents continue to be victimized by callous resistance to compassion is, of course, still unsolved. But a willingness to live with the Mystery, and continue to affirm the ultimate reality of unseen Love, can empower us to persist in the face of blind opposition. In the bleak midwinter, it can help us bring that love to earth.
Peace on Earth, good will to all.
--Gracia Fay Ellwood
Painting of madonna with child and lamb, entitled "Innocence," is by William-Adolphe Bouguereau. Painting of woman with moon and leopard by Susan Seddon Boulet. Painting of Thomas Coram by William Hogarth.

We invite responses to editorials or any other feature of PT for our next issue's letter column: graciafay@gmail.com.