Editorial: See It My Way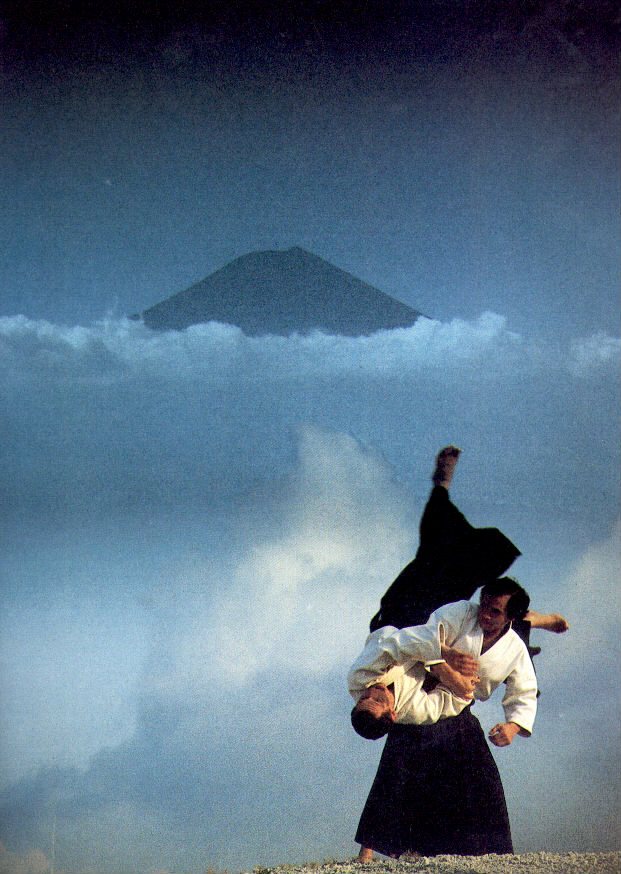 For about a year in the 1980s I studied the martial art aikido, founded in the twentieth century by Japanese master Morihei Ueshiba. Contrary to first appearances, aikido is consistent with a commitment to the Quaker testimony of Peace, because it rejects all forms of attack; its deepest object is to prevent aggression or turn it aside and cause it to cancel itself out. Incorporating some techniques from earlier martial arts, Ueshiba developed it after having a powerful mystical experience of light and unity.
All Eastern martial arts presuppose a worldview in which powerful energy (chi or ki, from which comes the Star Wars concept of the Force) flows throughout the universe, through all things and beings. Consciously or unconsciously, humans can direct the flow of ki by their intentions, whether for creative or healing purposes, or for destruction. An aggressor, being unaware of the inner oneness of all beings, will direct ki together with physical violence against another to injure or overcome him or her. The intended victim is likely to react with fear and/or hostility, and try to fight back in some way, resulting in a painful clash of energies and bodies. According to aikido theory, such clashes are out of keeping with the inner nature of the universe.
Aikido offers another way to deal with aggression. The practitioner must learn, in deep meditation, to realize his or her oneness with all beings, to overcome all fear and thus be completely relaxed. For some, this process may take decades. One also learns ways to channel ki and ways to maneuver one's body in order to avoid clashes. Not all practitioners aim for these ideals, of course; a person bent on aggression can misuse Aikido techniques. But the deepest intent of the system is to realize, and help one's "opponent" realize, that aggression is self-defeating, ideally so that all will look for a better way.
To this end, one of the principles I was taught was informally called "See it my way" (although perhaps it should have been "I see it your way"). In real-life threatening situations, an aikidoist at the highest spiritual level will intuit that the other's tension and anger are rising, and will defuse them or leave, so that there is no violence. In the play-acting setting of the dojo or studio, when one practitioner attacks another from the front or side, the one targeted learns to make a lightning turn or half-turn so that s/he is facing the same direction as the attacker (literally seeing the scene his/her way), and actually join the other in his thrust of ki. Simultaneously, the defender may take an appropriate hold of the attacker. Without the expected collision, the attacker is likely to go down of his/her own momentum. The holds enable the defender to pin the attacker to the mat, not with physical strength but by taking advantage of certain weakness of human hands and arms, so that s/he cannot get free without acknowledging that the attack has failed (signaled by slapping the mat with a free hand.) The skilled defender may be quite small and slight, the attacker large and strong; it is not size or muscle power but skill and the use of ki that make the difference.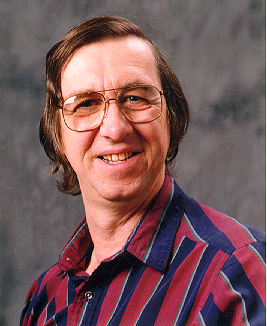 Verbal Aikido
That the principle of "see it my way" offers a useful image for dealing with verbal attack as well I learned from parapsychologist and consciousness researcher Charles
T. Tart. As a frequent lecturer on psychic subjects, Tart would sometimes be verbally attacked by audience members who probably found the topic frightening, but hid their anxiety from themselves by taking a hostile stance. "Before I had studied Aikido," says Tart, "my reaction to an attack in a lecture question was to counterattack. I would expose logical flaws in my attacker's thinking, and/or show he was ignorant of the facts, and/or shower him with high-status scientific facts to demonstrate to him the error of his ways. I would usually "win" the argument, for I was an expert in the subject matter compared to almost all questioners, and a skilled debater. This also made me popular with most of the audience . . . . I fought force with greater force."
Reflecting on the basic principles of aikido, Tart realized that despite the success of his aggressive reaction he was in fact failing, particularly in regard to the supposed opponent, to achieve his central object of communicating knowledge and insight. Choosing instead to apply the "see it my way" principle, he asked himself: What do I and this hostile person have in common? One thing is a shared desire to know the truth and not be deceived. We both want to feel good about our tenets; neither of us wants to be anxious, or defeated, or humiliated. So, instead of hitting back, how can I reply to emphasize what we share? How can I speak out of our underlying oneness? This new approach may not immediately convince the questioner of Tart's position, but it is not only more charitable, it increases the chance that the other will begin to relax her or his fears, and open her mind to the subject later.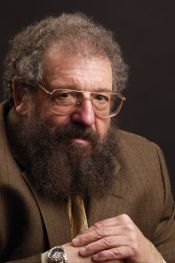 Citing the inspiration of judo, a forebear of aikido, philosopher Bernard Rollins exemplifies the "see it my way" principle in his account of a presentation he made to a group of ranchers in the town of Kiowa, Colorado. When he was introduced, the audience launched into a rude chorus of boos, whistles and foot-stamping. He managed to get their attention by surprising them with a macho response. Then he posed two questions: "Do you guys believe in right and wrong?" The response was a "Hell, yes, this is Kiowa, not New York." The second question was, in effect, "Would you do anything to an animal to increase productivity, even torture her, like sticking hot needles into a cow's eyes?" And the answer came back just as resoundingly, "Hell, no."
When Rollins used this Platonic strategy of bringing to their consciousness their own implicit ethic of decency and fairness, their hostility vanished. What followed was a discussion that went on for four hours, in which the audience at one point volunteered information on various abuses that disturbed them. It climaxed in an apology and an invitation to speak at the annual Farm Bureau banquet! Rollins had not turned them into abolitionists, but he had established communication and got them interested in co-creating a welfarist ethic that, in the (very) long run, may eventually lead to abolition. He compares this approach to the process in the U.S. whereby the implicit commitment to human equality--enshrined in the Declaration of Independence in 1776--was the foundation for the eventual passage of laws prohibiting human slavery and racial and sexual discrimination.
A further example: in her recent book Thanking the Monkey (see review below), on page 18, Karen Dawn operates similarly when she gives an example of how one can reply to defenders of vivisection in order to show up unsuspected commonalities. She points out that we can agree that it is natural to care most about our own, especially our own family members. Then she poses a number of cases: would we sacrifice the life of a neighbor's child to save our own child's life? Many of us might be tempted, but there are laws against it. Would we sacrifice the other child's life to save our child's eyesight? Our child's leg? Her kidney? To save our child the pain of an appendectomy? The answer is more and more likely to become "no" from virtually everyone.
Second Thoughts About Rats
When "our own" are humans in general and the "other's child" is an animal, there will still be areas of agreement. Those who profit from animal experiments like to represent animal activists as cranks who prefer rats to children, and many of the public unthinkingly take it up. But, says Dawn, it's not just about painless tests on rats that will surely cure cancer on humans. Almost anyone would kill a rat to save her/his child. How about killing a dog for that reason? But would you kill thousands of rats to produce a new cold medicine that lasts eight hours rather than six? To produce a new cold medicine because the drug company can no longer make money on the one whose patent is expired? The companies do these things, and unknowing people buy the products. At this point not only will virtually everyone who isn't profiting agree, but they will feel a shared indignation at the callousness and greed of the few.
The many drastic disagreements between animal defenders and those who use animals as tools for human benefit, pleasure, or aggrandizement have not gone away, nor has the suffering of the victims. Nor has the obligation of animal defenders to bring that suffering to light. But we can remember to "see it their way," to speak and act out of the conviction that there is That of God, the seed of decency, fairness, and love, in our "opponents." Then clashes may diminish and the animals' Declaration of Emancipation come a little closer.
--Gracia Fay Ellwood
The quotation from Charles T. Tart is from the online essay "Harmony, Defense, and Subtle Energies: Aikido and the Concept of Ki." The citation from Bernard E. Rollins is from pp. 40-43 of Animal Rights and Human Morality, second edition.
We invite responses to editorials or any other feature of PT for our next issue's letter column: graciafay@gmail.com.
Gems
"The whole earth is my home . . . . I have been freed from all desire, not only for position, fame or wealth but also for power. I have understood that the true martial art does not consist of bringing down the enemy by force, nor is it a means to destroy the world with arms . . . It means accepting the spirit of the universe, spreading peace throughout the world, speaking truth, protecting and honoring all natures's creatures . . . .
The way of the true martial art is to make the heart of the universe one's own heart."--Transliterated from the Japanese of Morihei Ueshiba, Founder of Aikido