Editorial: All Blessings Flow
"Bless those who persecute you; bless, and do not curse them." Romans 12:14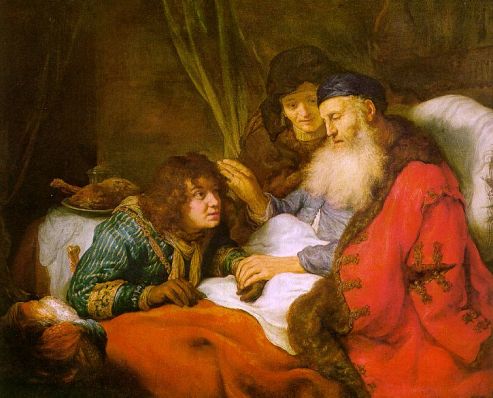 In the February editorial, which dealt with the way aikido can serve as a model for a nonaggressive response to verbal attack, the concept of ki was mentioned in passing as being the energy employed in an aggressive attack, but which the aikido practitioner can unite to her/his own benign ki to neutralize the attack. In this essay I would like to explore ki further, and offer an analogy to a theme in the Jewish and Christian religious traditions. Ki is the Japanese form of the Chinese qi, so ancient and multifaceted a concept that there is no space here even to sketch out its various aspects. I will confine myself largely to commenting on its place in a particular exercise in aikido, and cite some Biblical passages that suggest an overlap in meaning with the concept of blessing and cursing. The image of the flow of ki may help those of us struggling to love our opponents when it seems impossible.
The root meaning of qi is, roughly, "steam," "cloud," or "breath." This suggests analogies to the Hebrew ruah and Greek pneuma, usually translated Spirit. No doubt there are analogies here. But there are also differences. S/spirit, when referring to the Divine (and often when the reference is finite as well) has come to be understood primarily as conscious and personal, but qi/ki remains impersonal; it is energy, life force. It can be either clear and good, or muddy and dark, depending on the person's habitual intentions. The flow of one's ki can be manipulated, directed, both within one's own body and outward toward other beings or things, whereas a devout Jew or Christian would not presume to direct the flow of the divine Spirit. For this reason, blessing and cursing, which can unquestionably be carried out by human beings, perhaps offers a less problematic comparison.
An Experiment
An exercise often used to demonstrate the power of ki to possibly skeptical aikido beginners involves having the student extend her/his arm with the wrist resting, palm up, on another person's shoulder, then try to hold it straight and stiff while the other applies increasing pressure to bend it. Keeping the arm straight is hard to do; sooner or later it gives way. Then the student is asked to try again, this time imagining ki as a powerful stream of energy flowing, as through a firehose, from shoulder to fingertips and outward. Although I am generally not a skeptical type, when I did this exercise I was much surprised by the huge difference in the strength of my arm. I am far from brawny, but it became virtually unbendable. It seems my experience is typical.
So What?
Does this exercise prove that ki is real? Obviously there is something powerful at work here, as witnessed by the effects; energy is the potential to do work. But it might be protested that that something is not necessarily a stream of ki sent out by conscious intention. For example, a Western stage hypnotist might bring about a similar scene, but a mysterious invisible ki is not part of the explanation.
There is a tendency in many persons who think of themselves as scientifically oriented to dismiss that which cannot be weighed or measured as illusory, "merely subjective." But this is a mistake; the creative powers of the human mind are formidable. There is much evidence, especially from Jungian psychology and Near-Death studies, that that which milions of humans co-create and re-create over many centuries takes on a reality of its own (this can even be true of individual creativity), though there is no space to present that evidence here. Thus it is in fact entirely possible, (I find it even likely) that when the aikido student visualizes a powerful stream of ki through her arm, this is in fact occurring.
In any case, for the sake of the idea's possible helpfulness, let us assume that ki is real, and that it carries the qualities of the mental state of the person sending it. How might it inform the seemingly outmoded concepts of blessing and cursing in ways that could benefit animal defenders?
Ancient Benedictions and Maledictions
Few people take blessings, or curses, very seriously in our culture. But in the world in which the Bible was written, this was not the case. A blessing or a curse was thought to have enormous power, especially in the mouths of great patriarchs or seers. For example, Jacob, the younger son of Isaac and Rebekah, schemes with his mother's help to deceive his blind father and get the blessing which rightfully belongs to the firstborn, which includes the assurance that he will rule over his brother. He succeeds, but his brother Esau is so enraged that Jacob has to flee and live abroad. When he returns over fourteen years later, Esau is still angry, judging by the fact that he goes to meet Jacob at the head of a private army. (With more scheming by Jacob, they work things out.) (Genesis 27-33)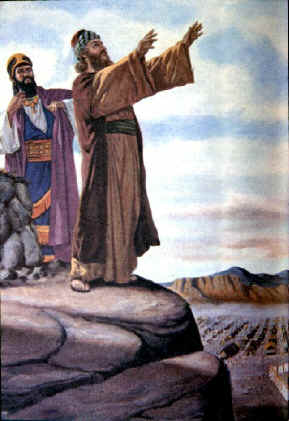 In another instance, during Israel's Exodus from Egypt, Balak the king of Moab is frightened by Israel's numbers and tries repeatedly to bribe Balaam the seer to come and curse Israel, so that Moab's armies can prevail over the invader in battle. Balaam is evidently tempted by the offer and comes, but each time when he goes into a trance hoping to be able to utter the lucrative curse, a blessing for Israel comes out of his mouth instead, including victory over and destruction of Moab (Numbers 22-24).
The content of the blessings in these and like narratives tends to be: plenty from the land, children, peace or victory over enemies, and rulership. Curses run to famine and to defeat by and submission to others. Both are believed to be effective for many years, even generations. The morality underlying the operation is in some of the earlier stories questionable. Later, in the so-called Deuteronomic theme, blessing and abundant life are firmly linked to obedience to God, while curse and devastation result from disobedience.
Although emphasis is on the power of the speaker and of the words uttered, there is a suggestion, especially in blessings and curses regarding earth's vegetation, that the benediction/malediction becomes (or unites with) an energy that permeates the land: "God Almighty will bless you / with blessings of heaven above, / blessings of the deep that couches beneath . . . . The blessings of your father are mighy beyond the blessings of the eternal mountains, / the bounties of the everlasting hills . . . ." (Genesis 49:25, 26).
There is also a tradition of blessings for spiritual benefits. According to Numbers 6:24-26, the high priest, Aaron, and his sons after him were instructed to bless Israel as follows: "The Lord bless you and watch over you; /the Lord make his face shine upon you and be gracious to you; / the Lord look kindly on you and give you peace." The power (energy?) of the divine name was the focus of this benediction.
Grace to You and Peace
In the Christian scriptures, i.e. New Testament, blessing and cursing tend to be democratized. When Paul begins his letters to churches with the blessing "Grace to you and peace," (Charis, grace, being a clever wordplay on the more usual chaire, "Greetings"), he is in a sense in the Aaronic tradition. He is willing freedom and abundance for their souls, their growth in love and service. Grace is at the heart of this concept of blessing; it might be called a form of energy, the powerful love poured out from God that becomes empowerment to love in those who receive its blessing.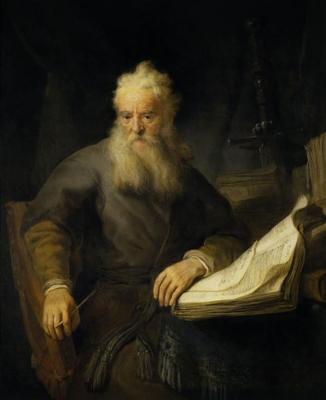 Although Paul blesses as a spiritual teacher, he is not a priest; and he does not see pronouncing blessing to be the province of elite or charismatic figures. All those who receive the blessing of grace are meant to pass it on, not only to their spiritual sisters and brothers, but to enemies and persecutors as well. Thus his line quoted in the epigraph above: "Bless those who persecute you; bless, and do not curse them." (Jesus' equivalent line in the Beatitudes is not in the earliest manuscripts.)
The idea of God loving and blessing all creatures, including those we experience as enemies, did not emerge new with Christianity; it appears earlier in the Hebrew scriptures. "The Lord is good to all, and his tender mercies are over all his works," (Psalm 145:9), and especially the book of Jonah, in which the reluctant prophet is sent to appeal to his nation's enemies, are examples of this theme of the all-encompassing love of God. Thus when Jesus says "Love your enemies and do them good," (Matthew 5:44, Luke 6:27) and when Paul urges his readers to bless their persecutors, they are reopening the treasures of their faith to a new generation.
The Challenge
Loving one's enemies is a wonderful idea, and saints seem to do it effortlessly; but saints are thin on the ground we animal defenders have to tread every day. Anyone who has undergone both a personal betrayal by a loved and trusted friend, and the betrayal, by our spiritual sisters and brothers, of the Good News of divine compassion, knows that sometimes it can be even harder to love in the latter case. It hurts when our motivations are demeaned, but the real violence is not against us but against the innocent and defenseless. And our friends who close off their hearts and minds are doing their bit to keep it going. I remember one fellow-Friend who wouldn't give up meat saying to me "You'll just have to try to love us anyway." At that time, I was so devastated by my Meeting's resistance that I felt I might as well try to fly.
It is at this point that the concept of ki may be useful. Complete love includes emotional warmth, which we may not be able to produce, but the backbone of love is will, especially will in action. Blessing is such an action of will. If we inform the seemingly thin idea of blessing by thinking of it as ki energy, it may help us deal with the feelings of being trapped by pain. We do not have to be convinced that ki is real, or, if so, that it can be directed in a powerful stream; holding the image in our minds will do the work. When we are being attacked, we can remember to step mentally out of any stream of muddy, hostile curse-energy being directed at us, and envelope it with the bright, clear energy of blessing. When we are reliving such scenes in our minds, perhaps trying to come up with the perfect answer, we can take the initiative. We can receive a divine flood of blessing "from the heaven above, or from the deep . . . beneath," and send it out to the other in a golden stream.
The ocean of Light, as George Fox said, flows over the ocean of darkness.
--Gracia Fay Ellwood
Painting of Isaac blessing Jacob by Govert Flinck, 1638 (Rijksmuseum). Painting of Paul by Rembrandt Van Rijn, 1635.
Gems
"Animals, whom we have made our slaves, we do not like to consider our equals. Do not slave holders wish to make the black man [an]other kind?"
--Charles Darwin, Journal, 1838
According to legend, Rabbi Yehoshua Ben Levi encountered the Messiah at the gates of Rome. Sitting among the poor, the sick and the wretched, the Messiah was changing the bindings of his wounds. "When are you coming?" asked Yehoshua. "Today!" replied the Anointed One. . . . (Babylonian Talmud, Sanhedrin 98a).
Perhaps this means "You need not expect a future coming of the Messiah. He is here today. Look for him among the homeless, the wounded, the hungry and oppressed. " (See Isaiah 53, Matthew 25). And if God's tender mercies are over all his/her works, how can the suffering oppressed not include our animal cousins?
--Contributed by Benjamin Urrutia
Q: How many vegans does it take to change a light bulb?
A: Two--one to do the changing, and one to check for animal ingredients.