The Practice of Peace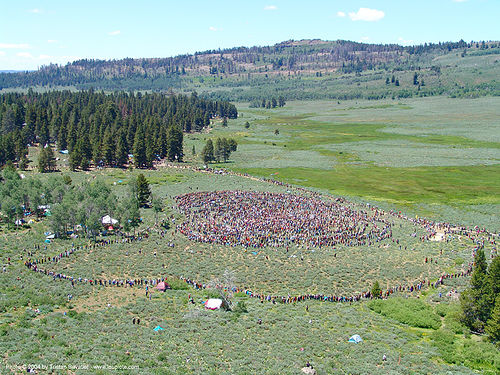 Picturing
The April editorial offered a picture, drawn chiefly from reports by gifted children, of variously-colored light streaming out of humans and other animals. Different visionaries may or may not agree in what they see or what a given color signifies. But they generally report clear, beautiful colors when the person viewed is in a loving or otherwise positive state of mind, whereas gloomy, turbid colors correspond to depressed states, and sharp projectiles to anger. Such reports resemble the conception of ki discussed in the March issue as a powerful stream of energy directed outwards in the martial arts, energy which, in aikido especially, is understood to be either violent and destructive, or peaceful and affirmative.
While it is unwise to dismiss these ideas out of hand, and worthwhile to pursue them further, one need not accept their literal truth in order to profit from these pictures and what they imply. Our intention is to further the cause of peace and justice in the world for all beings, not only our animal cousins but ourselves and our human sisters and brothers. We know we will be more effective in our outreach when we ourselves can deal with hostility without losing our balance--when we can encompass the destructive critic with compassion--when more and more we become the change we seek. We want to send out beautiful, loving energy rather than the muddy, out-of-control kind.
It is hardly necessary to point out how difficult this is. We may be able to react with love sometimes when we are attacked , but how are we to gain the strength to operate this way in a reliable manner? An important part of the answer, as suggested in some past editorials, is to be found in maintaining a spiritual discipline.
Holding
Spiritual disciplines vary, yet certain characteristics recur in many of them. One factor is learning to hold steadily in mind the ultimate goal. This does not mean that the practitioner gives up making plans for the immediate and middle future, or engaging with the surrounding world as it is. It means that s/he keeps her "eyes on the prize," whether that prize be understood as the Beloved, the Kingdom of God, the prevalence of Divine Light, the Peaceable Kingdom, the Repair of the World, or however it may be conceived. The practice of holding the Ultimate either in the forefront of one's mind (in contemplation or meditation) or in the back of the mind (during daily activities) is close to what some Western mystics call "Recollection." It means remembering the Ultimate at all times, a state that takes a long time to achieve. But along the way, as distractions in prayer or meditation are increasingly resisted, the practitioner's concentration increases in power, and the Desideratum comes just a little closer to realization, both in the practitioner's spirit and in the world. Eventually this powerful focus on the goal comes to permeate and inform one's daily life, so that virtually nothing can disrupt it.
Releasing
Another characteristic typical of spiritual disciplines, particularly those bound up with action in the world, may initially seem somewhat incompatible with the first. In contrast to the difficult work of achieving Recollection free of distraction, this concept is encapsulated in the popular adage "Let go, and let God." Poet John Greenleaf Whittier, an impassioned activist who dedicated many years of his life to working toward the abolition of human slavery, was also able to write, in lines which became a much-beloved hymn,
. . . With that deep hush subduing all
Our words and works that drown
The tender whisper of Thy call,
As noiseless let Thy blessing fall
As fell Thy manna down.
Drop thy still dews of quietness
Till all our striving cease;
Take from our souls the strain and stress
And let our ordered lives confess
The beauty of thy peace.
Breathe through the heats of our desire
Thy coolness and thy balm;
Let sense be dumb, let flesh retire,
Speak through the earthquake, wind, and fire,
O still, small Voice of calm.
We are to do without doing; we are to let the divine Spirit do his/her work through us. Notice that Whittier's hymn does not simply tell us to stop our feverish striving, as though it were only a matter of deciding and carrying out the decision. The hymn is a prayer that God will enact this state, stilling the inner noise, and thus enabling us to let him [her] speak and act through us. It is a cooperation both in non-work and work.
There is after all no incompatibility between this principle and that of holding to the goal. The letting-go is only the giving up of our claims upon both our work and its outcome. Both work and outcome are God's. The Bhagavad Gita, which spoke strongly to Gandhi after his encounter with the Sermon on the Mount, puts it in another way. It urges, in effect, that we should do our designated work, whatever it is, out of love for God rather than to garner the fruits of our labor. It means that we are to let go of the need to achieve, to succeed; in all our work, it is God we are to be serving, moment by moment. We animal defenders do not cease to love and serve our animal cousins, but even their liberation and healing are not the last word. The last word is God.
Uniting
Another factor in many of the spiritual disciplines of action in the world is what philosopher Michael Grosso calls "symphonic thinking," though we might supplement it with "symphonic prayer." He derives the term from Matt. 18:19, "If two of you agree on earth about anything that they may ask, it shall be done for them by my father in heaven." (Grosso points out that the Greek word for agree used here is symphonein, literally, sounding together.) The saying is hyperbolic, but points to an important principle: a spiritual gathering or community has greater power than its participants as separate individuals. Friends know well that it is as a community that we are to seek God within; the joint energy of the (primarily) silent gathering helps to give each participant freer access to the divine.
The principle of increase of power via symphonic thinking and prayer may seem painfully unhelpful to many isolated individuals who would like nothing better than to belong to a worship group who could unite with them in this quest, but whose family, friends, and/or church resist the animal concern. They are not as alone as they may feel, however; the power of symphonic thinking and prayer are not limited to the dynamics of a face-to-face group, important though that is. Just as a healing-prayer circle may function with one or more members joining in at a distance, so those who seek the healing of the world in its relation to our animal cousins may still, in prayer and contemplation, contribute to the power of the whole community of those who seek the same goal. Keeping in touch by electronic and other means across the miles not only gives us emotional support, it undoubtedly aids the spiritual work done by the whole group, which is the spiritual family of all who seek the healing of the world.
--Gracia Fay Ellwood
The structure of this editorial, and a little of the content, is derived from Michael Grosso's essay "The Parapsychology of God" in Body Mind Spirit, edited by Charles T. Tart.
A worldwide prayer group called Prayer Circle for Animals was established to harness the power of symphonic thinking/prayer toward furthering the cause of healing and liberation for all beings. Members commit to saying a single-line prayer once each day. See
Unset Gems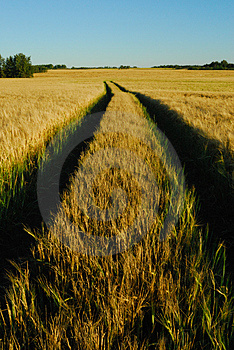 "I would love to see feedlots close and factory farming end. I would love to see more families return to the land . . . . I would love to know that I've wandered into my nation's heartland by the sweet smell of grain and not the forbidding smell of excrement.
When you can't take it with you, all that really matters is what you leave behind."
--Howard Lyman