Editorial: "Don't Tell Me What to Do!"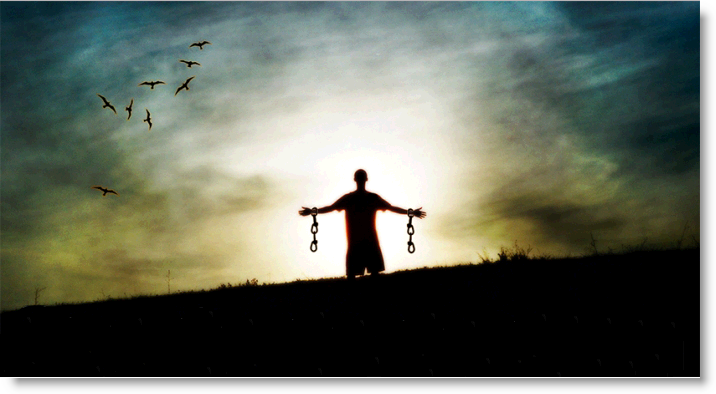 Most of us who have urged--or mildly encouraged--others to stop eating animals, and given reasons, have at some time met with resistance of the "Don't tell me what to do" sort. It may range from a world-weary "You can't legislate morality" or "No Food Police, please," to a brusque "Mind your own business!" In all such cases, the protester is appealing to Freedom, which the lapel-grabbing, brother-are-you-saved vegevangelist is infringing.
Shades of the Prison House
And it's all very ironic, because the incensed defender of Liberty has little idea how much s/he is in fact manipulated in her menu choices. To begin with--in early childhood--did a parent explain the relevant facts to her, and then give her a choice in the matter? Imagine a dinner table scene: "This brown chunk on your plate comes from the body of a cow. Here's how it got here: the cow was standing in a meadow with her family and friends eating grass (or standing deep in poop eating grain mixed with drugs and dead cats and dogs), then she was pushed into a truck crowded with other scared cows, . . ." (et cetera, ad nauseam). "The pieces of her body have been heated up, which kills the dangerous germs, and spiced and salted, so they taste quite good now. Of course, if you don't want any, that's fine too; you can have a peanut butter sandwich. In fact, then you're more likely not to get a heart attack when you grow up, as Grandma did, or a painful kidney stone as Uncle Jerry did . . ."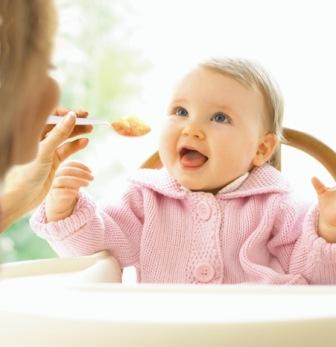 The actual scenario in nearly all cases is only too well known. The parent spoons pureed flesh into the infant's mouth; when the child is old enough to ask where it comes from, she will hear a highly sanitized and conscience-numbing answer. If she still shows any disturbing vegetarian inclinations, the parent will probably pressure her to give them up via one or more of what Melanie Joy calls "the Three Ns": eating meat is Normal, Natural, and Necessary. Growing up, the child will find the Three Ns reinforced from every side.
Invisible Fetters: "It is a Ponderous Chain! "
Normal, says Joy, means that society carves out a road for us, a path of least resistance, rewarding us when we follow it and punishing us when we resist. Take restaurant fare. When vegans sit down in an all-vegan restaurant and look at a menu in which we can choose anything, that happy sense of breadth and liberation makes us sharply aware of the way in which most restaurant menus push us out onto a narrow margin. When we are to be guests at private dinners, often we must choose between betraying our principles or making our hosts and fellow-guests uncomfortable (if not hostile). A perusal of a newspaper's food section, or a walk through the average supermarket, assaults us with a stream of hurtful language and images. Critics with a turn for amateur psychol0gy pathologize us, or sometimes--more recently--regard our lifestyle as admirable but superhumanly ascetic. By contrast, those who are obedient to the norms can float through these areas of life on autopilot, and most do.
Natural means that the way things are, and have been for centuries, is the way they ought to be; they accord with the laws of Nature or the laws of God, or both. But it turns out that the people who set forth these laws are nearly always those at the top of the hierarchy, and, by remarkable coincidence, benefit from them. This is typical of cultural forms of oppression. Likewise, nearly all literary texts for centuries declared that women were by nature weak and fickle and inferior to men, designed by Nature and God to submit to the Stronger Sex. What unanimity! But "these", as a Jane Austen character astutely remarks, "were all written by men."
It is a small step from Natural to Necessary; thus, to defy natural and divine laws by abstaining from meat is tantamount to suicide. Without it, human beings--especially males--will be weak, unhealthy. "Where do you get your protein?" Ill health is not the only calamity many expect. Just as in past centuries slavery defenders claimed that the economy would collapse without the "peculiar institution," today one sometimes hears gloomy predictions that the economy would fall apart without the animal-food system. Another dire prediction is that the world would be overrun with "farm" animals, which are, after all, here to be eaten.
Comfortable Bedfellows
Cracks are opening in the Necessary category of this ideology regarding meat--it is still concrete-hard regarding dairy--but it is kept going both by the unthinking habits of consumers, and by the active control of powerful and enormously rich multinational firms and their bedfellows in the U.S. government. Few consumers know how tight and pervasive this control is. For example, unless a congressional or presidential candidate is very rich, s/he will need the campaign dollars of mega-corporations to win. Especially in farm states, this means agribusiness firms, related food corporations, and chemical companies like Monsanto. After s/he wins, their lobbyists will exert heavy pressure on her. And if she is so conscientious as to vote for laws that favor human health and animal welfare over corporate interests, she will find re-election steep uphill work.
Another way in which agribusiness controls consumers is via the revolving door onto influential food/farm committees: food corporation executives, certain research scientists, and government representatives regularly trade places. For example, government committees whose purpose theoretically is to promote the public's good health via dietary guidelines are usually staffed by those with financial links to the dairy, egg, and meat industries. Thus the soundness of their recommendations just might be questionable.
On the state level, pressure from agribusiness has led to passing of the notorious "food libel" laws, which make activists and scientists vulnerable to massive lawsuits if they publicize dramatic claims, however well researched, that major commercial food products are unhealthy. Under one of these laws a rich Texas cattleman brought a twenty-million-dollar lawsuit against Oprah Winfrey and Howard Lyman. Had Oprah not been a multimillionaire herself, I doubt that she and Lyman could have contested this suit successfully. The laws especially stifle the freedom of speech of persons who are not rich, and the freedom of the public to learn from them
Effective "Education"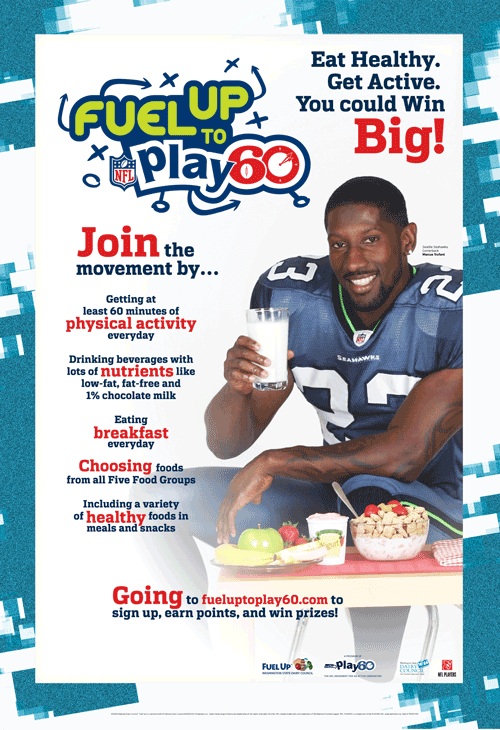 Animal corporations also wield their influence apart from government. In Diet for a New America John Robbins shows that by giving out advertisements called "educational materials" to schools, the dairy, meat and egg boards brainwash virtually all citizens, from kindergarten on, into believing that their animal products are foundational to good health. Another example: the American Dietetic Association gives representatives of the dairy industry a major say in the formation of its dietary guidelines, which may have something to do with its recommendation to drink three glasses of cow milk per day. (Most persons of color are dairy-intolerant, but too bad.)
Animal industry also wields influence over consumers via the media. The public has long been eager for news of scientific research into food and health, especially if it is "good news about our bad habits," as John McDougall is wont to say. But many people have become cynical about these media reports, because they so often contradict one another. One reason for this situation, as Colin Campbell points out in The China Study, is that research funded by agribusiness and other food corporations is likely to be presented to the public in seriously misleading ways with details regarding particular nutrients taken out of context. Another reason, says Campbell, is that authors of industry-friendly reports can muddy the media waters to create artificial controversy if independent research unfavorable to agribusiness gets published. Thus issues about unhealthy food are seldom settled in the public mind, and the dollars can keep rolling into the corporate till.
"Low-Priced Specials!"
Still another way in which agribusiness bamboozles the public is in the (apparently) very low prices of animal products. According to the Consumer Price Index rates, during the last fifty years while inflation has climbed dizzily--the cost of a new car has risen 1400% and typical housing nearly 1500%--meat prices have risen very much less, and the prices of eggs and chicken flesh, in particular, have not even doubled! It looks like a great boon for the consumer.
But the boon is an illusion; animal product prices are high too, but have only become invisible. The low figures on the price tag are made possible by increased efficiencies that must be called demonic, especially manipulative breeding practices that hasten growth, factory-farm crowding and automation, and high-speed slaughterhell procedures. The real costs are spread out widely. The animals, as we know, pay most dearly of all in miserable, painful lives and premature, agonizing deaths. Small farmers pay; they are either driven out of business or reduced to "sharecroppers" under the control of the megacorporations, taking the risks and losses without sharing in the bonanza. Slaughterhell workers, especially on the killing floor, pay through low wages, denied benefits, denied unionization, high injury rates, and psychological trauma caused by the violence they perpetrate. Stress leads some to vent by sadistic abuse of the animals.
Consumers also pay, more invisibly: in infections from contaminated products, in high rates of degenerative diseases fostered by eating so many cheap animal products, in high health insurance rates, in the danger of pandemics created by antibiotic-resistant germs. Consumers also pay in higher taxes. The visible price of cow flesh, in particular, would be many times higher if US cattlemen did not receive "welfare" in the form of cheap water rights and cheap grazing rights on public lands. The planet pays in hastened global warming, water pollution, rangeland degeneration, and rainforest devastation. Wild life pays in massacres by ranchers and the USDA's Wildlife Services, daily extinctions, and stripping of the oceans. Far from being as low as it looks, the price tag on factory-farmed animal products is astronomical.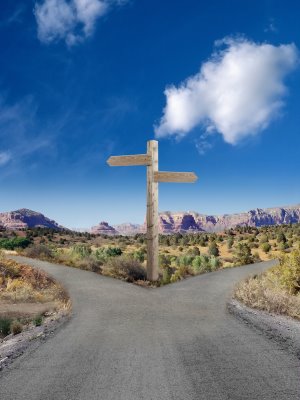 The Courage to Become Free
Freedom of choice is largely illusory unless it is informed choice. But to become informed, one must turn off the autopilot and say goodbye to some familiar comforts. It means (to mix the metaphors) leaving the wide road of least resistance, and camping out on the narrow margins of our culture. There the invisible can be seen; the views are breathtaking, but not in the usual sense of the word; they are painful and frightening. (Camping on the margins does provide spiritual benefits--when deadened areas of one's heart come back to life, they bring new joys--but that blessing is usually discovered only later.) In effect, "Don't tell me what to do" most often translates into "I don't want to know all that uncomfortable stuff. It's easier to go on letting the system make my choices for me."
Only if we gather courage to open our hearts and minds to the truth can the truth set us free.
--Gracia Fay Ellwood
Sources: Meat Market by Erik Marcus, Diet for a New America by John Robbins, Why We Love Dogs, Eat Pigs, and Wear Cows by Melanie Joy, The China Study by T. Colin Campbell
Unset Gems
"Forgiveness liberates the soul. That is why it is such a powerful weapon."--Nelson Mandela in the film Invictus
"Now at last I can look at you in peace. I don't eat you anymore."
--Franz Kafka, speaking to fish in a Berlin aquarium, overheard by his friend Max Brod