A Tenderness Towards All Creatures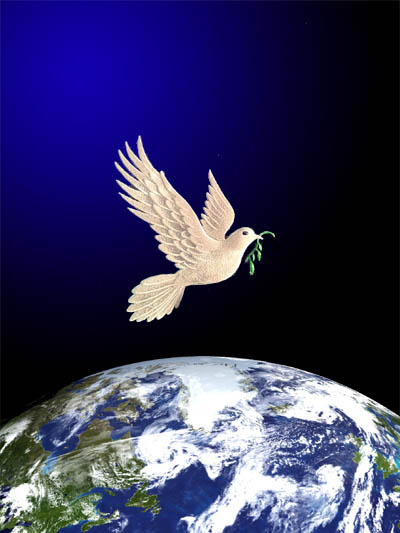 Quakerism has grown from the Christian tradition and, as an advocate of nonviolence, it is rightly proud of its pacifist principles. The renowned Quaker Peace Testimony, based on the principle of nonviolence, is primarily considered a testimony against militarism and the conflict and aggression of war between human beings. It has not been thought to include the exploitation and violence inflicted upon animals.
It is true that Quakers have recognized the need, on some level, to respect animals as sentient creatures. George Fox, catching an ostler stealing his horse's oats, wrote in his journal, 'A wicked thieving people to rob a poor dumb creature of his food, which I had rather they had robbed me.' He also condemned hunting and hawking.
John Woolman, 18th century American Quaker, said, 'To say that we love God--and at the same time exercise cruelty toward the least creature--is a contradiction in itself.' Noting the oppression of oxen and horses and the use of the whip, he lamented that 'the creation of this day doth loudly groan.' While sojourning in England, he refused to use the English stage-coach because the horses were brutalised by strenuous journeys, often resulting in exhaustion, blindness and death.
In many Christian countries, millions of animals are killed annually in slaughter houses, experimented on in laboratories and hunted as sport. Ironically, to celebrate the birth of the founder of Christianity, millions of turkeys are bred each year for Christmas consumption, mostly in horrible, dark and cramped conditions.
Many Christians continue to base their rationalisation for such action on the authority of the Bible; Quakers tend to be less inclined to seek the authority of scripture, preferring instead to recognise that, although there is a credible concern, there are more important issues in their list of Quaker priorities. Regardless of the conflicting theological views on whether or not the Bible sanctions cruelty towards animals, one thing remains true: the intentional and avoidable acts of violence inflicted upon other creatures, resulting in deprivation and death, for whatever reason, are wrong.
If the principle of nonviolence is absolute, it must be non-selective; a failure to recognise animals as sentient creatures, and to extend our compassionate protection towards them, is surely contrary to the professed ethics of a religion of love. The Bible informs us that 'God is Love' and those who do not love do not know God. Yet, it would seem that the recipients of this love do not include in its sweep the whole of creation.
Ancient historians claim that there have been many followers of Jesus who have advocated vegetarianism, including certain of his apostles, the most notable being James. Hegesippus, second century saint and Christian historian, as quoted in Church History by Eusebius; says "James, the brother of the Lord...did not drink neither wine nor strong drink, nor did he eat flesh."
All acts of violence, whether towards human beings or animals, are inextricably linked in the depths of the psyche. Dr. Albert Schweitzer, renowned Christian theologian and missionary said in his Nobel Peace Prize Acceptance Speech: 'The compassion in which all ethics must take root can only attain its full breadth and depth if it embraces all living creatures and does not limit itself to mankind.'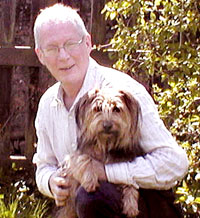 Despite the general lack of interest in the plight of animals among Friends, there have been a number of Quakers formally active on their behalf. In 1978, Quaker Concern for Animals was established as an informal listed group within Britain Yearly Meeting of the Religious Society of Friends. It is one of the oldest established faith-based animal protection groups, having continuity with the Friends' Anti-Vivisection Association begun in 1891, later becoming the Animal Welfare and Anti-Vivisection Society. In the United States, the Friends Vegetarian Society of North America was established in 1982, unfortunately becoming inactive in 1995.
In consideration of the advice of John Woolman that we be mindful of 'a tenderness toward all creatures, that we do not lessen that sweetness of life in the animal creation,' might it not be time now for us to consider testing this concern?
—Stuart Hartley, Marsden Monthly Meeting, UK
Reprinted from The Friend UK