Editorial: What Colors Are Your Thoughts?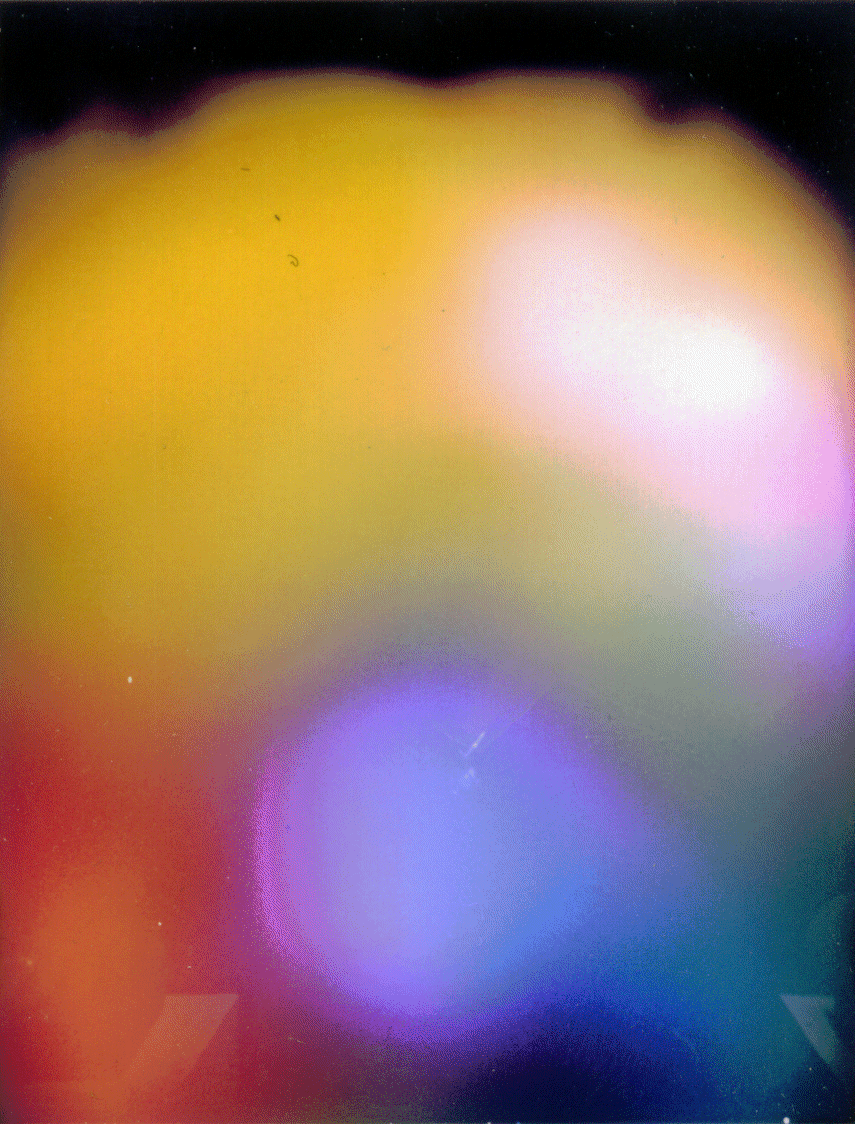 The March editorial "All Blessings Flow" described some Biblical elements of the concept of blessing, including the fact that in early times, blessing and cursing were believed to be capacities of certain very powerful persons, who might be assiduously courted, manipulated, even tricked into uttering the words that would bring wished-for things--prosperity, victory, perhaps ruling power--to those blessed, and disaster to those cursed. Blessing also came to be linked to obedience to God, its ultimate source, and to have an important spiritual dimension of closeness to God. Still later, blessing tended to be democratized; Biblical writers urged all persons to bless those with whom they deal, foes as well as friends, and to refrain from cursing.
This democratization is potentially a wonderful thing, but blessing one's opponents is, needless to say, difficult and rarely done. Perhaps partly for this reason the concept has become flattened, close to meaningless. Almost everyone would rather hear "Bless you" than "Damn you," but the words mean little more than smile or scowl, and have little lasting impact.
Or so it seems. However, there is considerable evidence, though not widely known, of phenomena that look much like blessings or curses at work, either in a minor or a major way. They strongly suggest that our life-energies are not limited to our bodies' confines and our usual ways of interacting with the world. Some readers may find that such accounts are not only interesting but are helpful in encouraging them to discipline their own thoughts and feelings in the direction of love.
Children Who See Colors
One example suggesting blessing or cursing at work is the phenomena of aura vision. A small minority of persons, principally young children, from time to time see colored light emanating from other persons that may tell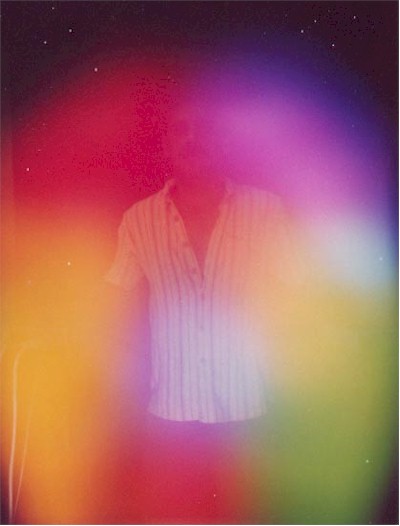 them something of the others' frame of mind. Consciousness researcher and educator James W. Peterson, in his book The Secret Life of Kids, tells of having encountered this phenomenon during his college years when he was employed as a summer camp counselor. One day when he was sitting in meditation during his free hour, two boys named Drew and Eric, eight and nine, came running in. Not wanting to lose any of his precious meditation time, Peterson kept his eyes closed and tried to continue. The boys slowed and one began to whisper: "Do you see what I see?" The other replied "Yeah, it's weird." They began to describe to each other what they saw: swatches of color, constantly changing in shade, floating around different areas of Peterson's body. Later, Peterson recorded Drew's account of what he saw in more detail. Neither of the children had told an adult about their perceptions before, apparently sensing that such talk would not be welcome.
Peterson went on to become an elementary school teacher, and was able to continue research on this gift in children, learning how to interview them casually, one-on-one, and avoid leading questions. As a result of his guarded support, those who had encountered resistance or rebuke when they told their parents what they saw, began to improve in schoolwork and in social relations.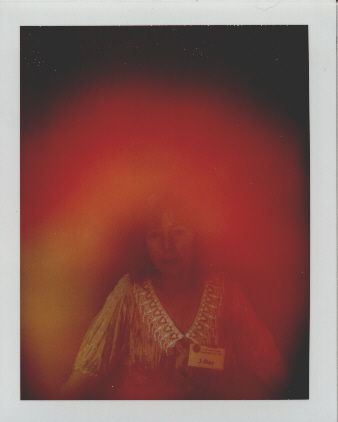 In fifteen years of research, Peterson determined that about seven per cent of children see such colored light around humans, and sometimes around animals and plants as well. Most children saw the colors only occasionally, e.g., around a person in emotionally charged states; a few saw them all the time. Overall, what they saw fit into definite patterns. Beautiful, clear colors generally went with good feelings. Black, gray, or similar muddy shades indicated negative feelings--depression, fear, despair; red tended to mean anger, though it could sometimes be positive. When Peterson was upset trying to cope with classroom disorder, eight-year-old Quinton liked to pipe up and tell him that he had red and gray colors coming out of his head, or nasty lightning bolts around his eyes. (Since Peterson was trying to cultivate spiritual qualities in life, Quinton's candor was not appreciated.) In contrast, when a singer led the class in a song about love and joy , two or three children individually later reported shimmering yellow-green light around or flowing upward out of his head. However, the children do not interpret all the colors they see, which in any case are always moving and changing.
Animals are occasionally mentioned as emitting colored light just as humans do. Clairvoyant Charles W. Leadbeater (1854-1934) reported seeing a pleasant rose cloud emanating from a purring cat. Seven-year-old Stacy said that when dogs barked, she saw red torpedo-like things coming from their mouths. In view of the grimy colors usually seen as expressing fear, depression, and anger, one can only imagine the huge muddy clouds that must surround factory farms, not to mention slaughterhouses, harming all parties involved. In a booklet about vegetarianism, Leadbeater cites a social worker who found that the children who lived near the stockyards and slaughterhouses of Chicago (then the animal-killing hub of the country) seemed unable to play any games that didn't involve violence.
Thoughts as Things
Sometimes the phenomena persist, separated from the originating person. For example, during a field trip to a police station, Stacy stepped with the other children into a holding cell, but quickly ran out again. She told Peterson she saw many black or red lightning-bolt-like things floating around in the room, bad things which she didn't want near her. She tried to depict them with a pencil sketch of many ragged, dark-radiating shapes. Peterson thought it likely that the phenomena were the residue of feelings of fear and anger in prisoners confined there. They look very much like the lingering images of inarticulate curses.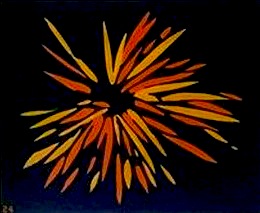 Leadbeater described such separated shapes in considerable detail in a book entitled Thought-Forms, co-written with Annie Wood Besant (a Pioneer featured in PT9 ). He would see them forming in a person's aura, then separating and moving outward. For example, a strong thought of love, peace, and protection, sent out by a caring person who had "earned the right to bless," took a beautiful golden and pink winged shape that went forth to its beloved object, over whom it would probably have a beneficial effect. On the other side, Leadbeater also described forms similar to what Stacy saw. The figure reproduced here is an artist's depiction of what Leadbeater saw when someone suddenly exploded with irritation. More frighteningly, in a slum area of London he saw a muddy gray-brown cloud out of which erupted a dirty-red lightning bolt, the whole shooting out of a partly intoxicated man toward a woman just before he struck her down. Morihei Ueshiba, the founder of aikido, during the Japanese assault on China in 1931 similarly saw a stream of ki/light coming from a gun just before someone fired at him. This perception actually enabled him to dodge the bullets.
Many of the shapes Leadbeater saw were not specifically directed toward another person, but tended to hover around their creator for awhile, and, when he or she was relaxed and unpreoccupied, might re-enter his aura. He saw this as a reinforcement process where by our thoughts and feelings tend to become habitual, either for good or ill. The shapes might also enter the auras of other persons of similar mindsets, and strengthen their feeling patterns. For example, feelings of devotion to Jesus would reinforce devotional feelings in other religious persons, though the object of the other's devotion might be Mary or Krishna. The converse, unfortunately, is also true; feelings of resentment or hostility reinforces hostility in others already inclined in that direction. But if a person has systematically cultivated love and peace, the curses will not influence him or her, but will tend to bounce back.
Patterns and Variations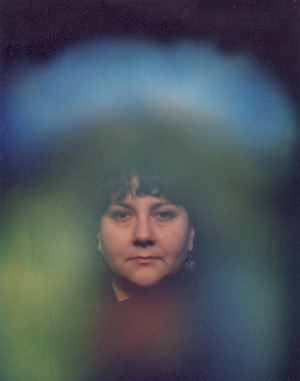 What different visionaries see is not always consistent. Leadbeater and his colleague Besant (who was also somewhat clairvoyant) apparently saw auras completely surrounding persons, and would see the same colors in a given person's aura. Peterson's child visionaries also sometimes saw the same colors at the same time. There is no doubt that certain patterns do recur among visionaries independently of one another--rose tends to mean affection, muddy colors negative feelings--but there is also unconscious creativity involved in what different visionaries see. For example, one of Peterson's children, seven-year-old Jessie, saw colored light only from parts of a person's body: white light from their fingers, and colored light from their heads. There are also differences regarding which color represents a given feeling. For example, Leadbeater perceived the devotional feelings of many people joined in a worship service as a mass of blue light, whereas for another clairvoyant the typical color emitted by people in worship might be golden or white. Overall, however, there is little doubt that such perceptions are not psychotic aberrations any more than were George Fox's vision of an ocean of love and light that flowed over an ocean of darkness and death. What these gifted persons see evidently has a basis in reality.
To See Oursels as Ithers See Us
For some readers, the foregoing sketch of aura- and thought-form-vision may seem merely bizarre and irrelevant. Others, however, may find these concepts both significant and useful in the challenging process of becoming the change we seek. Sometimes it seems that changing ourselves into persons who are strong enough to bless friends and foes alike is almost as difficult as changing our violent world into a loving place. In most of our situations in life, especially challenging ones, whether our thoughts and feelings are helpful, harmful, or a mix of the two, we are usually caught up in our focus on the things that triggered them. But suppose we form the habit of stepping aside from ourselves for a moment, and imagining a little Quinton informing us that we've got dirty-red lightning bolts, or a thick murky cloud, coming out of our bodies. Not a picture to flatter! The ocean of darkness and death is quite heavy enough without our contributing to it.
Seeing ourselves as these visionaries might see us can strengthen our motivation to curb thoughts of a cursing type. Such a motivation is an indispensable step in "becoming the change," but we cannot transform ourselves by gritting our teeth. Some other potentially helpful principles will be offered in the May issue.
--Gracia Fay Ellwood
Unset Gems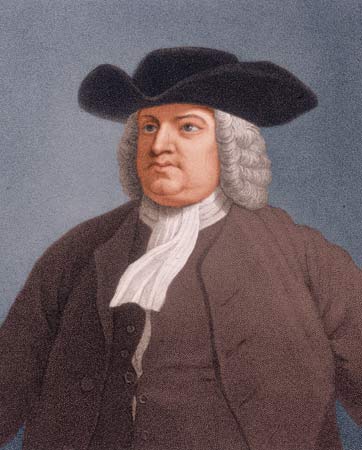 "It is a cruel Folly to offer up to Ostentation so many Lives of Creatures, as make up the State of our Treats . . . . Neither urge another to that thou wouldst be unwilling to do thy self . . . ."
--William Penn
"All creatures of God form the family of God, and he is the best loved of God who loves best His creatures."
~ The Qur'an. Contributed by Marian Hussenbux
"Cornbread and butter beans and you across the table,
Eatin' beans and makin' love as long as I am able. . . ."
--Traditional American folk song, contributed by Fay Elanor Ellwood
Note: The expression "making love" originally meant courting talk, and could still be used that way as recently as the musical Brigadoon in 1947.