Editorial: Whatever One Sows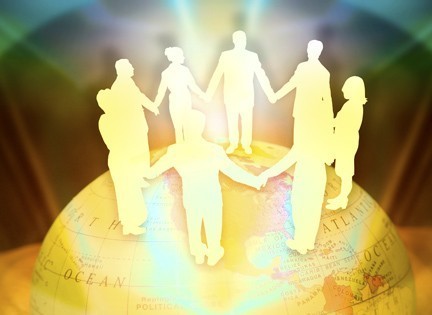 In April, May and June of 2006 (PT 21, 22, 23) The Peaceable Table featured a three-part editorial entitled "The Animals and the Angels," dealing with the question of life after death for both human and nonhuman animals. The first section reflected upon William Blake's poem "Night," which describes compassionate angels blessing sleeping animals and escorting to paradise the souls of those killed by predators. The second part went on to present evidence, from deathbed visions and Near-Death Experiences (NDEs), of human survival of death. Dying humans sometimes report apparitions of loved ones or other caring beings coming to escort them into the beyond. This would not in itself be evidential, but bystanders at deathbeds occasionally perceive these figures as well, and some bystanders, in the process, gain information they could not have known by normal means. The third section cited cases of apparitions or other manifestations of deceased animals; in one instance the apparition of a dog appeared not to his grieving guardian but to a chiropractor who had helped ease the dog's pain. The chiropractor, having been convinced that life beyond death was impossible, was traumatized by the unwelcome vision. Reports like this, probably the tip of the iceberg, do not qualify as proof but deserve to be regarded seriously. Some of these accounts strongly indicate that human consciousness, far from becoming extinct at death, expands exponentially. Indications are that companion animals--perhaps all animals with a definite individuality--probably survive on some level as well.
The Life Review
The present essay can be seen as continuous with the earlier series. It does not focus on animal survival but on what some of the (human) near-death phenomena imply for our relationship with animals here and now. I have in mind a highly developed form of what is usually called the Life Review. Almost everyone has heard of the idea (derived from the writings of Thomas de Quincey) that "a drowning person sees his whole life flash before his eyes." In fact the phenomenon of seeing such images of one's life is not limited to victims of near-drowning. For example, nineteenth-century Swiss geologist Albert Heim, while on a mountain-climbing expedition, lost his footing and plunged more than sixty feet. During the ten seconds or so that he was falling, his mind, quite serene and without fear, produced a torrent of clear and coherent thought, which he afterwards remembered in detail. Besides planning actions he would take if he survived, he saw, "as though on a stage," his "whole past life . . . in many images," united in "elevated and harmonious thoughts," despite some very painful experiences he had had.
Similarly, a soldier injured in the Vietnam war by six rounds of machine-gun fire tells how he entered a peaceful state in which "my life began to become a picture in front of me, [beginning with] the time when I was still a baby, and the pictures seemed to progress through my whole life. I could remember everything; everything was so vivid . . ." Like Heim, he found the review to be a completely positive thing; he had "no regrets."
For other experiencers, however, there were definite regrets. The encounter with their past took place in a heightened state of spiritual sensitivity in which they felt surrounded by a loving Light or Presence, and realized that love is the standard for all thoughts, words, and actions. Stripped of rationalizations and self-flattering excuses for certain things they had said and done, they recognized the extent of their harmfulness. One said, "After I could see the mean little things I did as a child, . . . I wished I could go back and undo them." Another said "I was really very, very ashamed of a lot of the things that I experienced . . . . The light was showing me what I did wrong . . ."
Empathy
A limited number of those who returned from the brink of death had a still deeper level of encounter with their own pasts. Not only did they perceive everything they had done, and realize that a good deal of it had been harmful; they seemed to be living it all over again, not only from their own perspective, but with a consciousness expanded to include empathy with everyone else upon whom they had had an impact. P.M.H."Phyllis" Atwater says of her life review in 1977:
For me, it was a total reliving of every thought . . ., every word . . . , and every deed . . .; plus the effect of each thought, word, and deed on everyone . . . who had ever come within my . . . sphere of influence . . . (including unknown passersby in the street); plus the effect . . . on weather, plants, animals, soil . . . No slip of the tongue or slur was missed . . . If there is such a thing as hell, as far as I am concerned this was hell . . . The old saying "No man is an island," took on graphic proportions.
Perhaps the most vivid description of an empathic life review is that of Tom Sawyer (his real name), late of Rochester, N.Y., whose NDE took place in 1978 when a car he was repairing fell on him and began to suffocate him. Out of his all-encompassing reliving of his prior life, he describes a few scenes in detail. For example, once during his teen years when he was stopped at a traffic light, a pedestrian almost walked right into his cherished pickup truck. Through his opened window Tom insulted this man, who responded by slapping his face. Feeling justified, Tom stepped out and punched him, not once or twice but thirty-two times. During his life review, Tom not only relived his own feelings of indignation at the imagined affront to his pickup, he also in effect became the other, looked at Tom Sawyer's flushed face out of the man's eyes, and felt the pain and humiliation of every one of those blows. More, Tom knew the man's age, knew the house where he lived, and knew he was drunk because he was in grief at the death of his wife. He knew the barstool where the man had sat drinking, and the path he had taken to that street corner. He knew the man's home; he experienced intimate personal details of his life.
Tom also felt the effects of good things he had done, some seemingly trivial; for example, in his childhood he had once expressed love for a beautiful tree, and he now felt the tree's responding well-being. This empathy applies also to animals, he reports, even to insects. All things affect all other things.
One would expect that, reflecting on the implications of this powerful experience, Tom would have become a vegetarian. He did change enormously in many ways--including ceasing to be a wife-batterer and instead becoming a counselor to wife-batterers--but at the time I met and spoke with him in the 1990s, Tom had regrettably not stopped eating animals.
The empathic life review of Betty Eadie involved not only feeling the impact she had had on others, but also the effects these others had on still others. "I was shown the "ripple effect" . . . I saw how I had often wronged people and how they had often turned to others and committed a similar wrong. This chain continued from victim to victim, like a circle of dominoes . . . . My pain multiplied and became unbearable." But this dreadful circle was not the last word; her life review took place in the presence of a loving Christ, who had compassion on her in her severe self-judgment. Furthermore, she found that the ripple effect also worked in situations of goodwill and kindness, spreading further goodwill and kindness.
Dannion Brinkley is one of the few NDErs I know of who mentions specific scenes in his empathic life reviews in which he felt the effects of his actions on animals. In Saved by the Light he tells of an episode in which he went into a rage at his dog for soiling the rug, and beat him. In the re-living, he not only experienced again his own anger, but also the dog's pain, fear and confusion at the violent assault.
It must be acknowledged that Brinkley is a controversial figure. While there is little doubt that he had powerful and life-changing NDEs, it is also true that he is a self-dramatizing personality who may have embroidered some of the spiritual adventures he describes. Thus, although I reserve judgment about certain elements in his account, incidents like the one with the dog are (unhappily) commonplace, only too true to life.
Reflections
Although the Near-Death Experiencers who have undergone empathic life reviews do not seem to be many, there are some thinkers and spiritual teachers who assert that all of us can expect to undergo such an encounter at some point after death. It has been suggested that the biblical image of the Great Judgment is a symbol of this encounter with the self. If this is the case, the idea is not so obscure after all. Not only traditional Christianity and Islam, but folk Buddhism and concepts about the afterlife in ancient Egypt present varying versions of a Judgment. Their main difference from the empathic life review is that in the latter, the judgment is not made by an impersonal power or an authority figure, but by oneself.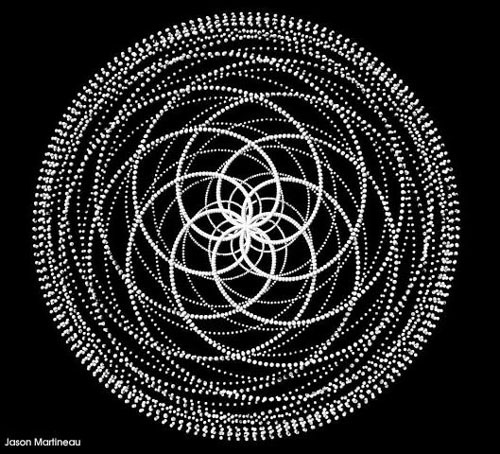 In his book Whole in One, British philosopher David Lorimer relates the empathic life review to better-known psychic phenomena such as telepathy, and to many mystics' sense of participation in the life of all things. Lorimer sees such phenomena as evidence of a universal "empathic resonance," the basis of an "ethic of interconnectedness." In other words, if conscience tells us that callous or sadistic treatment of others is wrong, the reason is our intuition that at a deep level we participate in the pain we cause to other living beings--though in ordinary incarnate life we may not feel that pain. If "Love your neighbor as yourself" and "Love your enemy" are good advice, it is because we participate in the blessings and benefits we confer on our enemies and our neighbors, including our animal neighbors and the planet as a whole. There is no wall restricting moral principles to one's own group, or even to human beings. Eventually, we may expect to know it in a very concrete way.
—Gracia Fay Ellwood
Sources: Sidney Saylor Farr, What Tom Sawyer Learned From Dying; Betty Eadie, Embraced by the Light; P.M.H. Atwater, Coming Back to Life; Albert von St. Gallen Heim, "Notizen uber den Tod durch Absturz" (Remarks on Fatal Falls); Raymond Moody, Life After Life and Reflections on Life After Life; Gracia Fay Ellwood, The Uttermost Deep.
We invite responses to editorials or any other feature of PT for our next issue's letter column: graciafay@gmail.com.